Matthews Asia Funds - Board of Directors
The Board is critical to the success of Matthews Asia and our ability to create long-term value for our clients, employees, and the communities where we live and work.
Hana Duer
Independent Director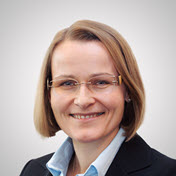 Hanna Esmee Duer has been an Independent Director of the Matthews Asia Funds since 2017. She is a Certified Independent Director and has served on multiple boards in Luxembourg, Ireland and Denmark. Hanna is a senior investment professional with over 25 years of international experience in the financial sector. Hanna has worked as a Chief Investment Officer and, over the course of her career, has built up the investment management function for several international companies, implementing, among others, portfolio and risk management systems. She also has broad experience in insurance, treasury and retail banking functions. Hanna has extensive experience within UCITS and alternative investment funds, including private equity, real estate and structured products. She earned an MBA from McMaster University in Canada. Hanna received both a B.S. and an M.S. in Economics from the University of Copenhagen. She is a Certified Director (IDP-C) from INSEAD, France and Certified Director from the Luxembourg Institute of Directors.
Richard Goddard
Independent Director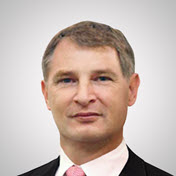 Richard Goddard, DPhil, has been an Independent Director of the Matthews Asia Funds since 2010. Richard also serves as an Associate of The Directors' Office, a leading practice of independent directors in Luxembourg. He is a Chartered Accountant with 20 years of experience in the European financial sector, and has held various senior positions with ABN AMRO and Fleming Asset Management. He received an M.A. and doctorate of Philosophy from Trinity College, Oxford. He speaks English, French and German.
William J. Hackett
Advisor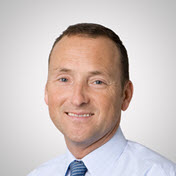 William Hackett is an Advisor to the Chief Executive Officer at Matthews Asia and President of the Matthews Asia Funds. Bill joined the firm in 2007 as President and served as CEO between July 2009 and June 2022. He has been a Matthews Asia Funds Trustee since 2015. Prior to joining Matthews Asia, Bill was a partner with the global investment management practice of Deloitte & Touche LLP where he led the U.S. Pacific Southwest investment management practice. During his tenure at Deloitte, Bill had several international assignments, including leading the firm's Asia Pacific investment management practice, based out of Tokyo. He was also posted to Luxembourg to focus on Deloitte's Pan-European and offshore investment management clients. He joined Deloitte in New York in 1990. Bill received a B.S. in Accounting from the University of Scranton. He is a Certified Public Accountant (inactive) and also serves as a member of the Investment Company Institute Board of Governors.
Licensed by the Securities and Futures Commission for type 1, 4 & 9 regulated activities under Matthews Global Investors (Hong Kong) Limited.
John P. McGowan
Head of Fund Administration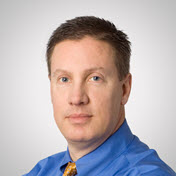 John McGowan joined Matthews Asia in 2004 and is Head of Fund Administration. Prior to joining Matthews Asia, John served as Chief Operating Officer at Forward Funds and ReFlow LLC, a mutual fund liquidity solution provider. Previously, he was a Director of Client Services at PFPC Global Fund Services. John has more than 20 years of financial services experience including positions at M&T Bank, First Pacific Advisors Inc. and Boston Financial Data Services, Inc. He is a member of the Executive Committee and Board of Governors of the Mutual Fund Education Alliance. John received a B.A. in Marketing from Clarkson University.
Jonathan D. Schuman
Global Head of Distribution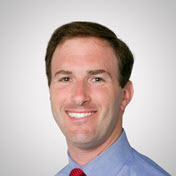 Jonathan Schuman is Global Head of Distribution at Matthews Asia. He has overall responsibility for the firm's marketing, business development strategy, client services and sales efforts. Prior to joining Matthews Asia in 2010, Jonathan was a Managing Director at PineBridge Investments (formerly AIG Investments) in Tokyo, responsible for institutional sales and client relations, product development, marketing and RFP functions for AIG's third-party investment management business in Japan. He also served as Assistant General Counsel for Legal and Government Affairs for AIG Companies, Japan and Korea. Jonathan earned a J.D. from Harvard Law School, a M.A.L.D from The Fletcher School of Law and Diplomacy and a B.A. in Asian Studies from Williams College. He has served as Co-Chair of the Financial Services Committee at the American Chamber of Commerce in Japan, and is fluent in Japanese.