Thailand: Par for the Coups
How have Thailand's many military coups impacted its stock markets over the past 2 decades? Our Snapshot offers some perspective.
Military coups and martial law usually make for nervous investors and jittery markets. But in Thailand, here's why panic tends not to ensue.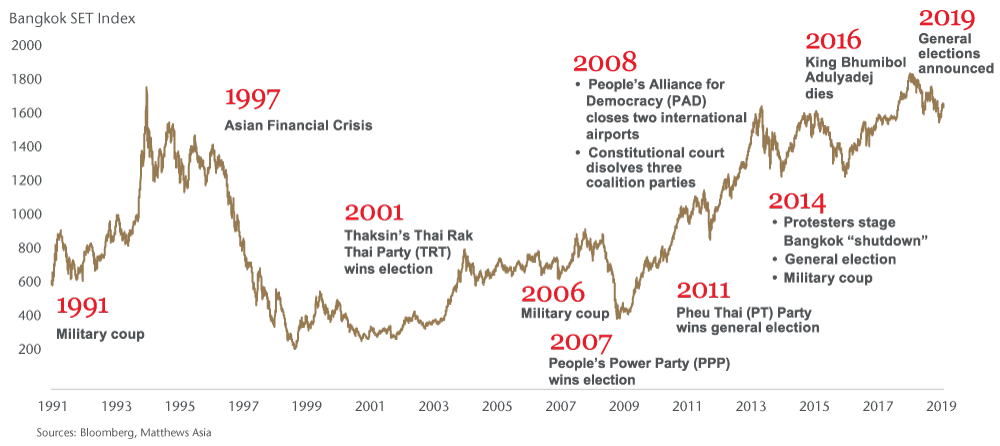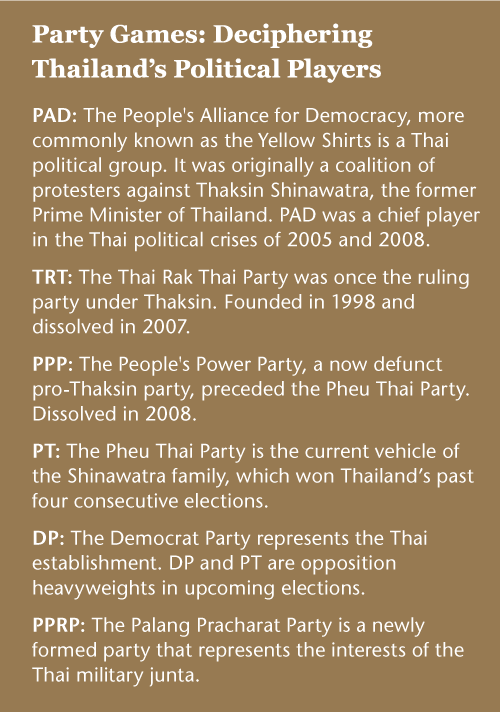 Thailand's propensity for coups stems largely from the leading role its military has long played in its politics. In 2014, Thailand saw its 12th coup d'état (not counting several unsuccessful attempts) since the absolute monarchy was replaced in the 1930s. Subdued market reaction is not what might be expected but business in Thailand has typically remained untarnished by political unrest, which for the most part has been non-violent in this Buddhist nation. The military has also been a constant presence and Thailand's late King Bhumibol Adulyadej, who was widely revered, was long a stabilizing force that encouraged rival factions to settle disputes.
Progress toward this Southeast Asian nation's long-delayed elections is also on the horizon. On March 24, 2019, Thailand is scheduled to hold its first democratic election since the military coup in 2014 and its first general election in nine years. This should support a transition back to a democratic regime that may give Thailand greater legitimacy among its global peers.
Military oversight will be part of the country's governance for at least the next five years, due to an appointed, military-backed Senate.
Despite its politically driven short-term volatility, Thailand's economy has been resilient. As the chart (above) illustrates, the country's economic growth has helped bolster Thailand's stock market nearly 5X over the past two decades starting from 1999.